Back to Principal / Engineer Directory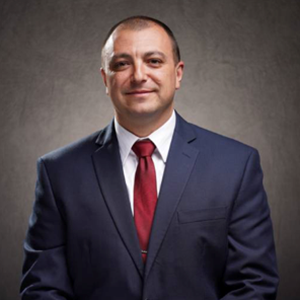 Sean Rotolo
Owner/CEO/Director of Operations
Oxi Fresh Carpet Cleaning NEFL
Contact information may be available to logged in members.
Professional Bio
Sean Rotolo has proudly served his country in the United States Navy Active and Reserves for 16 years and counting. He has a background in logistics, a deployment to Afghanistan, and 8 years in recruiting allowing him to grow his skills as Director of Production and Program Manager. No matter what his position was, he always lead his sailors to achieve their best and to grow within their careers while putting family first.

Mr. Rotolo is currently the President and CEO of Rotolo Corp. with under it he owns and runs Oxi Fresh Carpet Cleaning of Northeast Florida. Though the hurdles and challenges he has faced and overcome while starting his business, he quickly realized the value of having a strong diverse network of experience, knowledge, and resources.
His company has won numerous awards

Bold City Best Carpet Cleaning Company 2019,2020,2021, & 2022
Best of Clay Carpet Cleaning Company 2021 & 2022
Best of St. Augustine Carpet Cleaning 2021 & 2022
Best of St. Augustine Commercial Cleaning and Cleaning company 2022
Franchise Rockstar 2020 with Franchise Business Review
TES Client of the year 2021

Sean is proud husband and father of two children. He strives to pave the way for his family by keeping his practices of Family First, Last , and Always. Leading by example and showing his children that nothing in life is free but if you work hard, stay focused, and good mentors you can achieve your dreams.

Company Oxi Fresh Carpet Cleaning NEFL
Associate Member
---